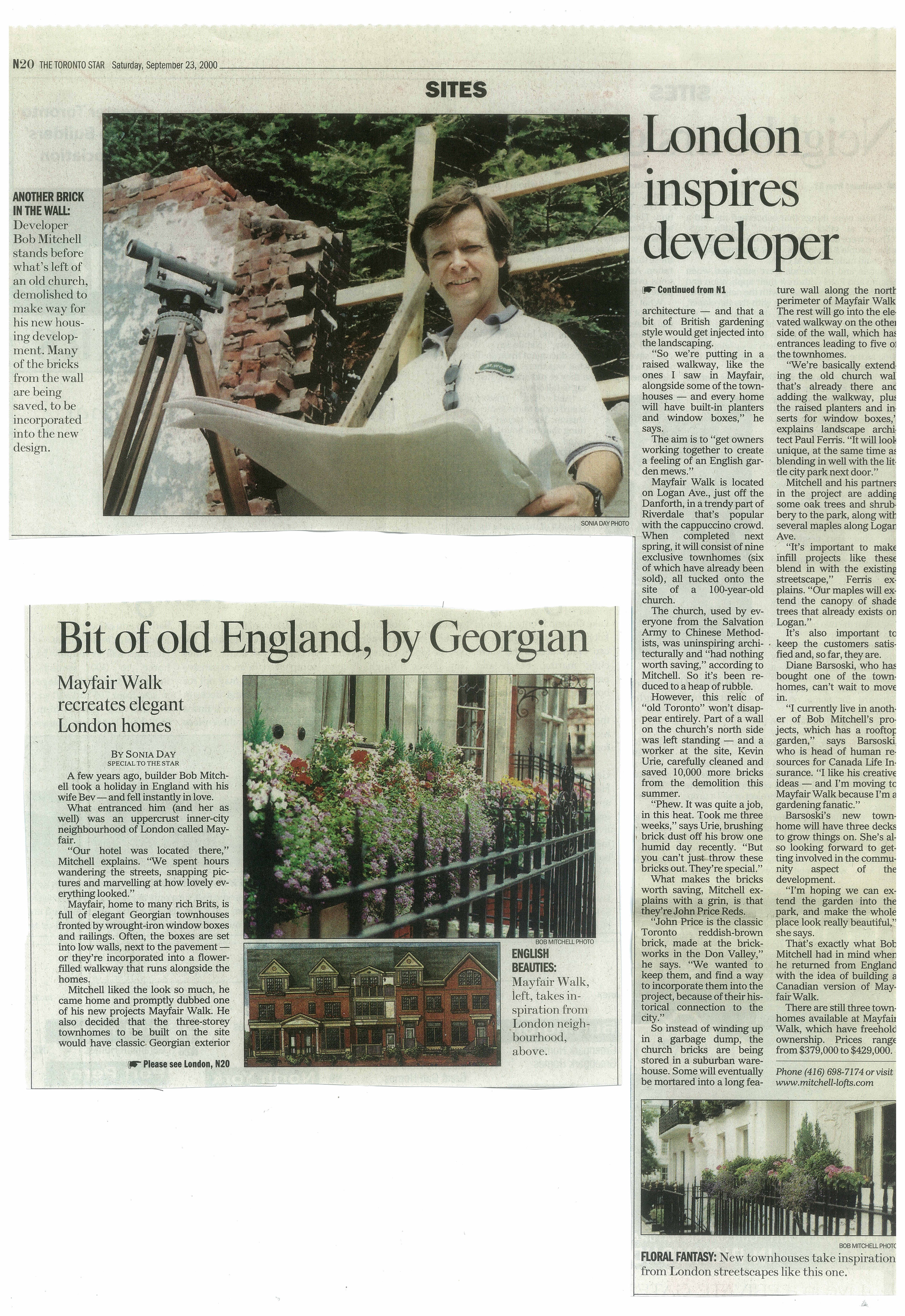 Bit of old England, by Georgian The Toronto Star. September 23, 2000
"The aim is to 'get owners working together to create a feeling of an English garden mews.' "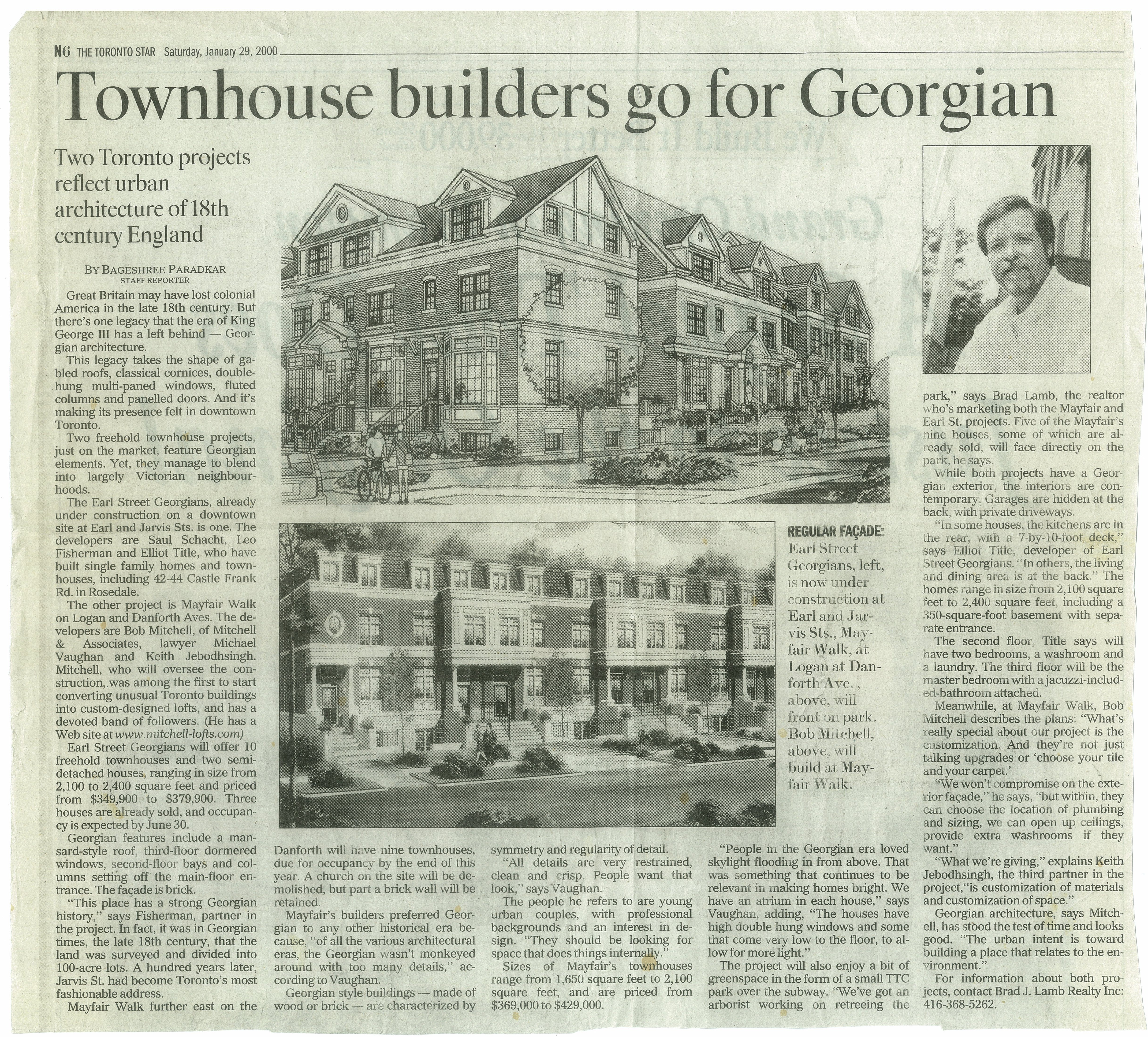 Townhouse builders go for Georgian The Toronto Star. January 29, 2000
"Georgian architecture," says Mitchell, "has stood the test of time."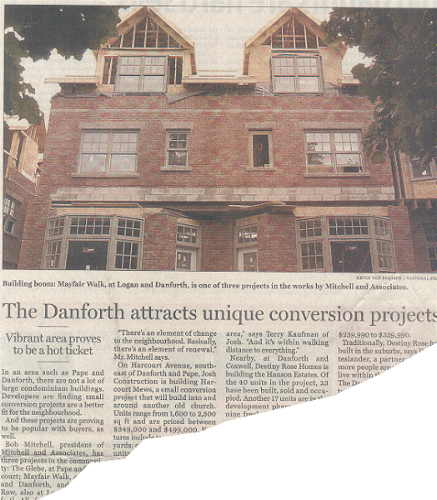 The Danforth attracts unique conversion project National Post. October 27, 2001
"I look for places where people would like to live,' says Mr. Mitchell. 'Areas that are vibrant communities.'"