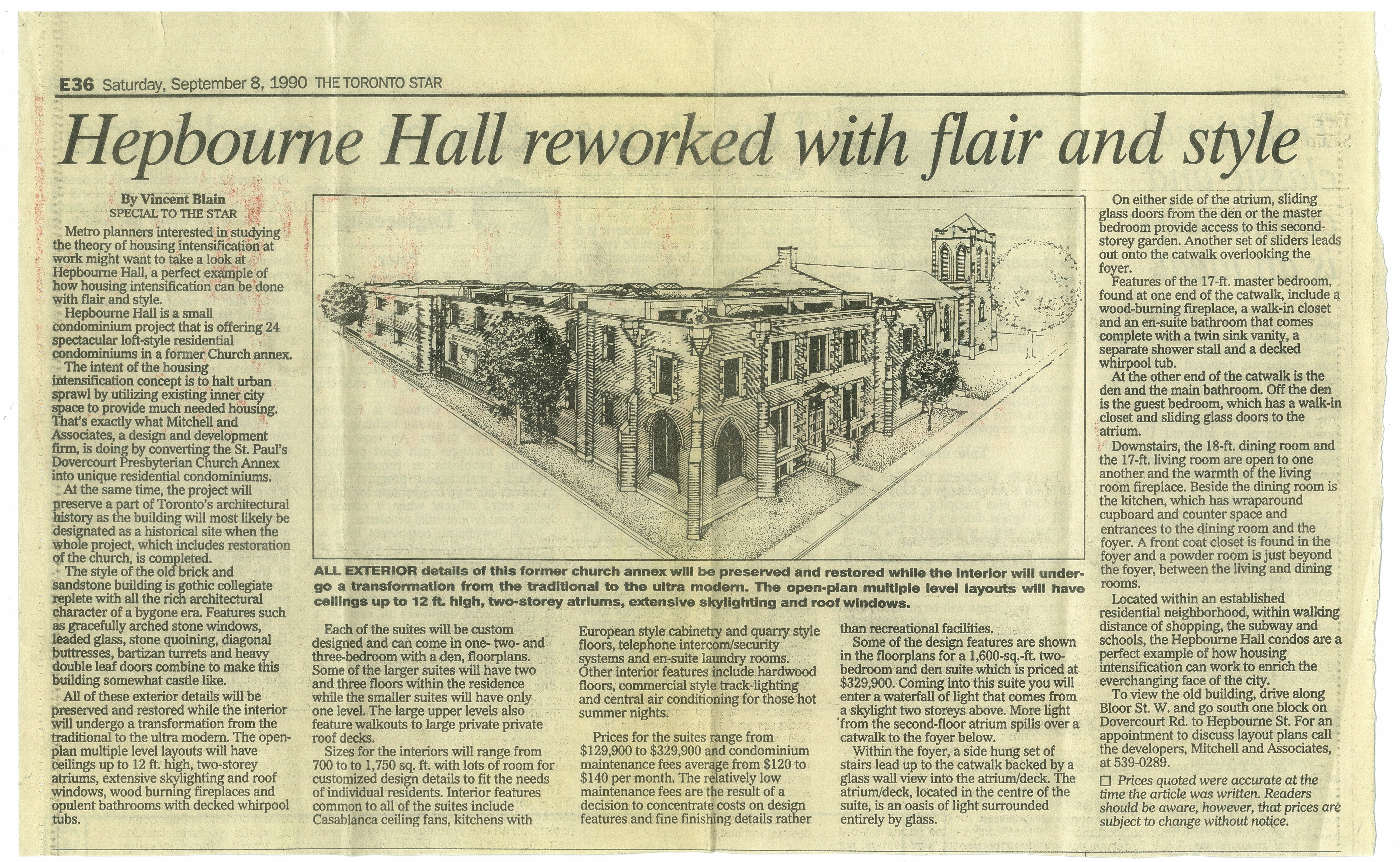 Hepbourne Hall reworked with flair and style The Toronto Star. September 8, 1990
"Metro planners interested in studying the theory of housing intensification at work might want to take a look at Hepbourne Hall, a perfect example of how housing intensification can be done with flair and style."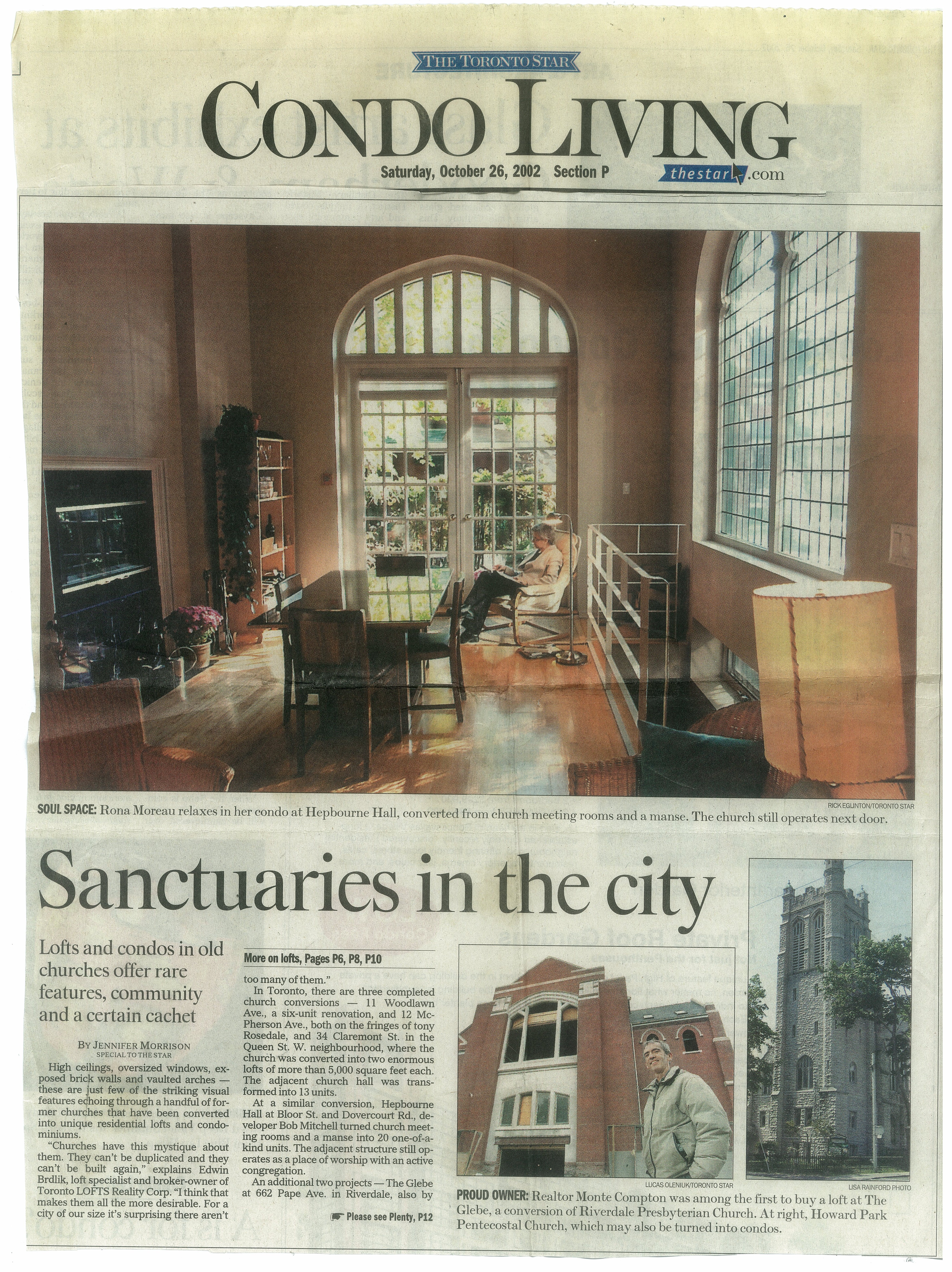 Sanctuaries in the city The Toronto Star. October 2002
"'It deserves every effort you can to maintain it. It's part of the streetscape and the community,' he [Mitchell] says. ' Conversions are more difficult for builders to do than starting from scratch, but they're worth it.'"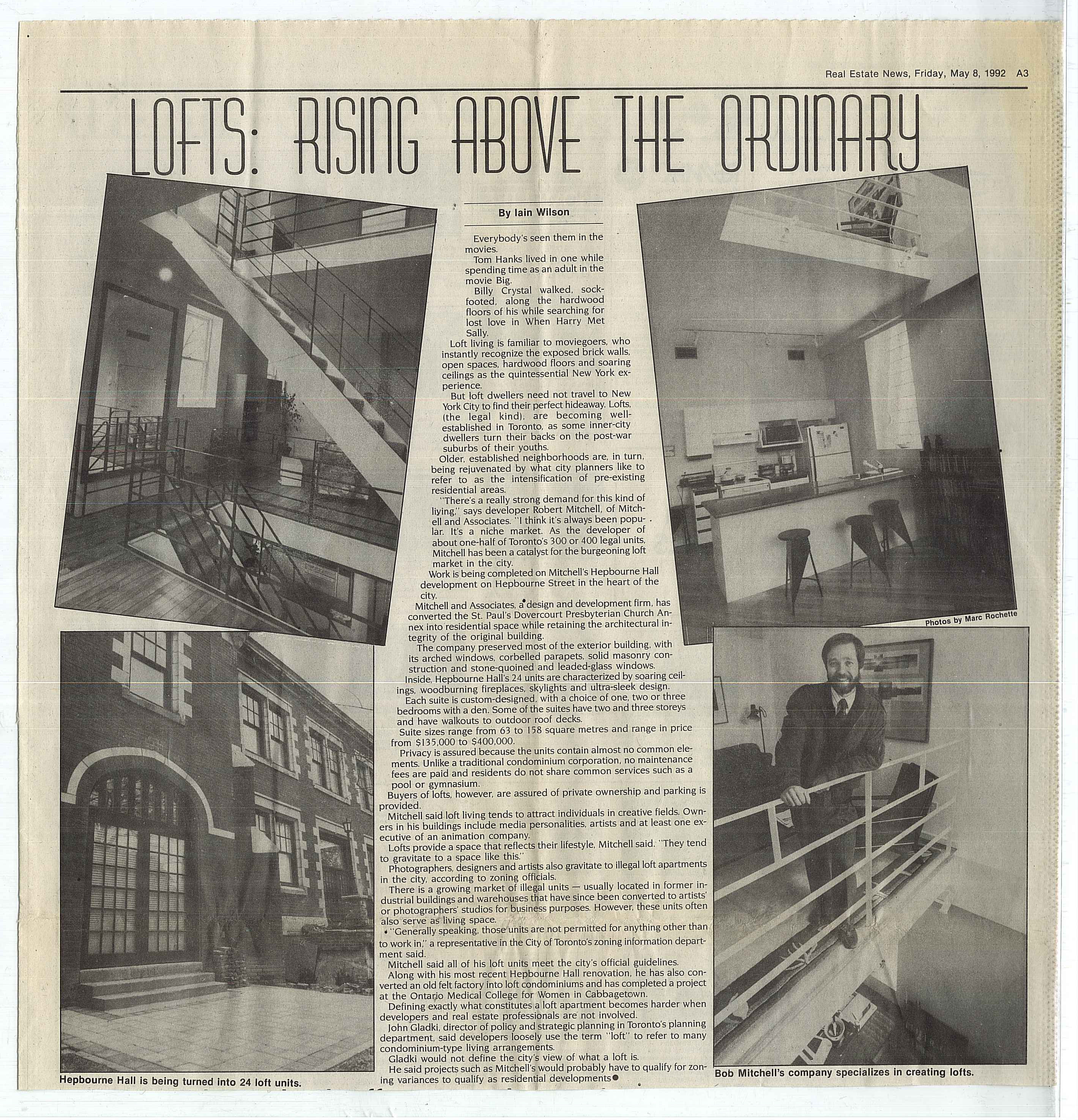 Lofts: Rising Above the Ordinary Real Estate News. May 8, 1992
"As the developer of about one-half of Toronto's 300 to 400 legal units, Mitchell has been a catalyst for the burgeoning loft market in the city."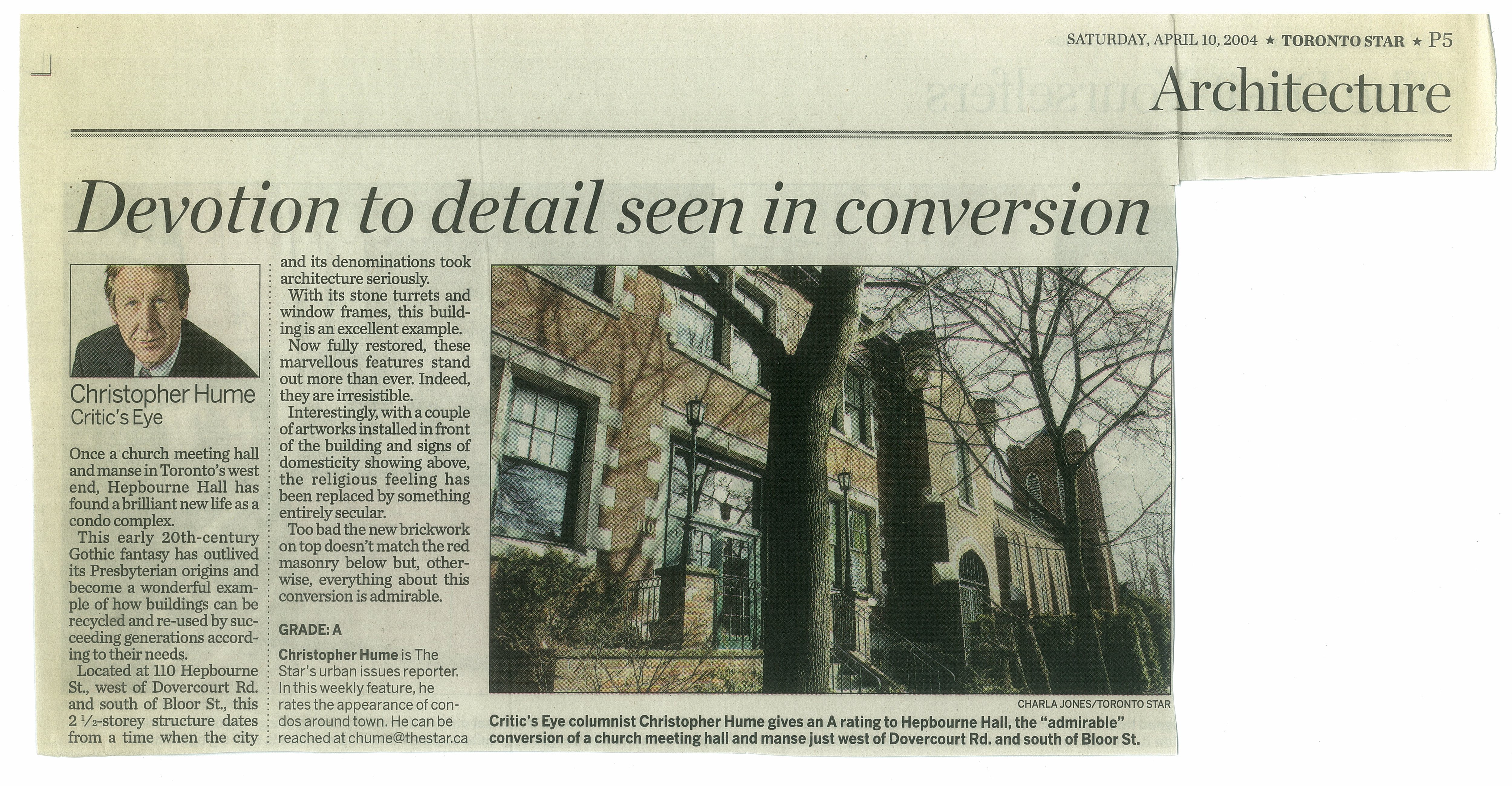 Devotion to detail seen in conversion The Toronto Star. April 10, 2004
"Critic's Eye columnist Christopher Hume gives an A rating to Hepbourne Hall, the "admirable" conversion of a church meeting hall and manse just west of Dovercourt Rd. and south of Bloor St." Plenty of converts to life in a church The Toronto Star. October 2002
"Mitchell & his firm Mitchell and Associates are known for a number of successful conversions, including Toronto's first legal loft"