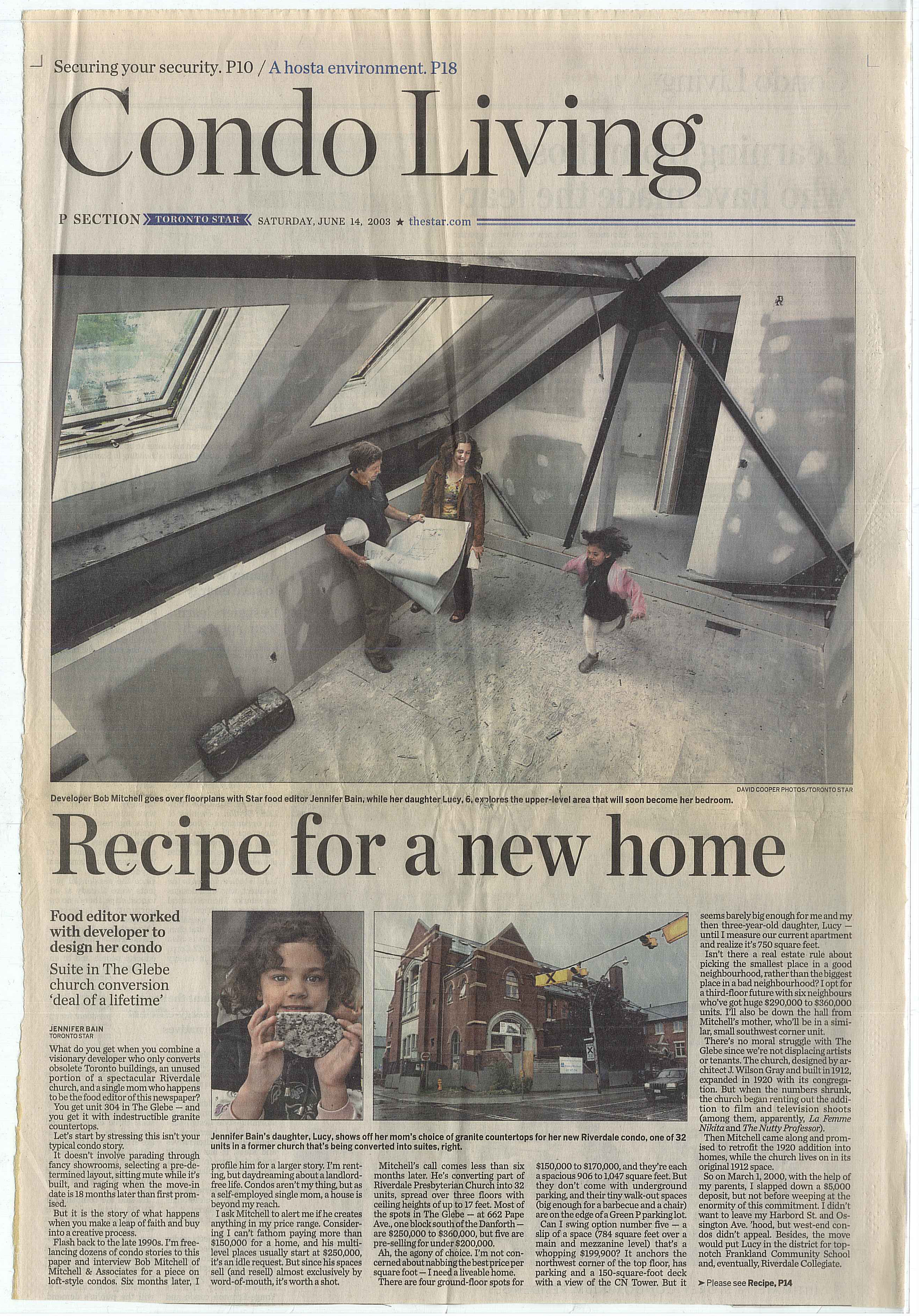 Recipe for a new home (page 1) The Toronto Star. June 14, 2003
"Suite in The Glebe church conversion 'deal of a lifetime'"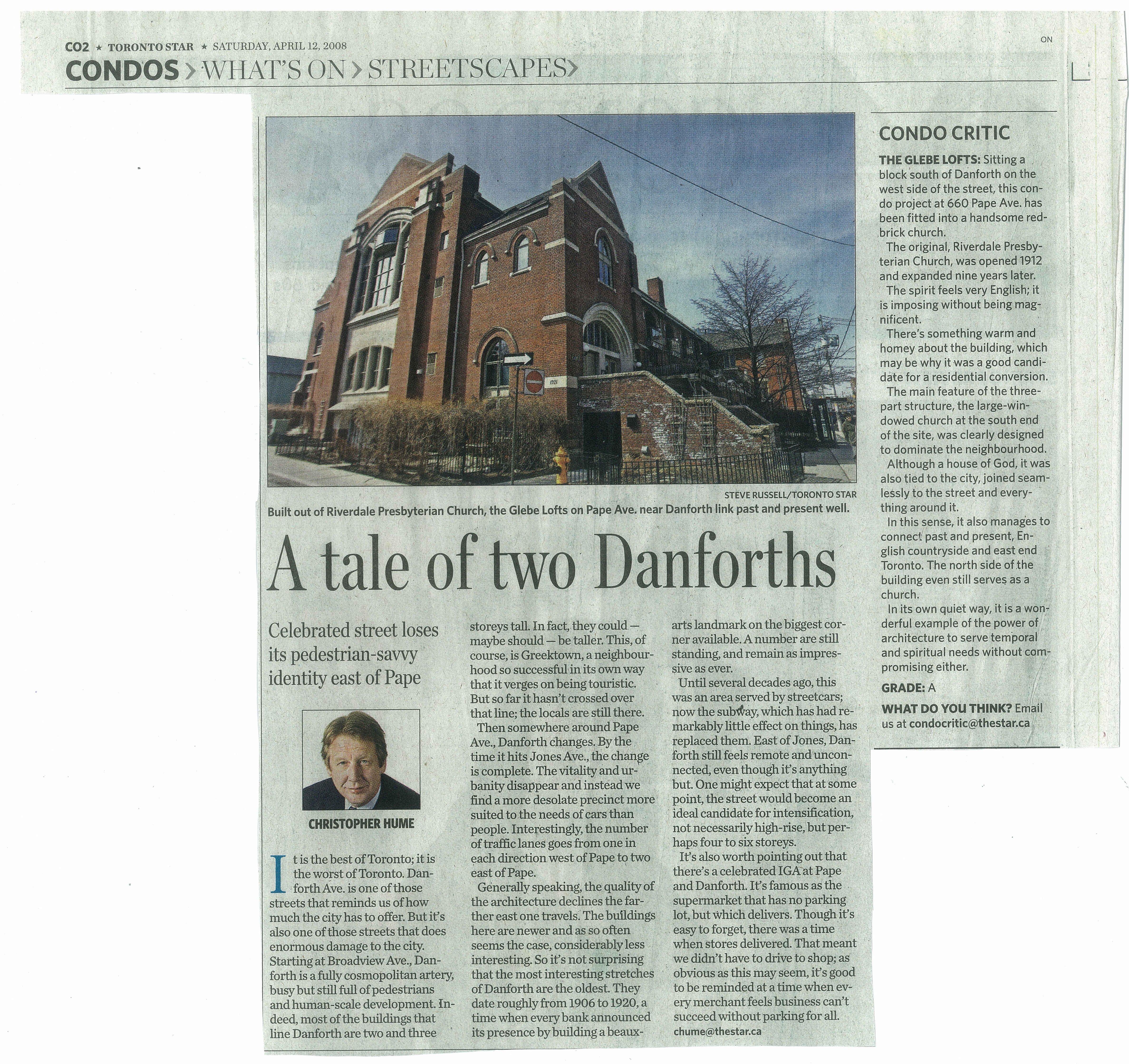 The Glebe Lofts The Toronto Star. April 12, 2008
"There's something warm and homey about the building, which may be why it was a good candidate for a residential conversion."