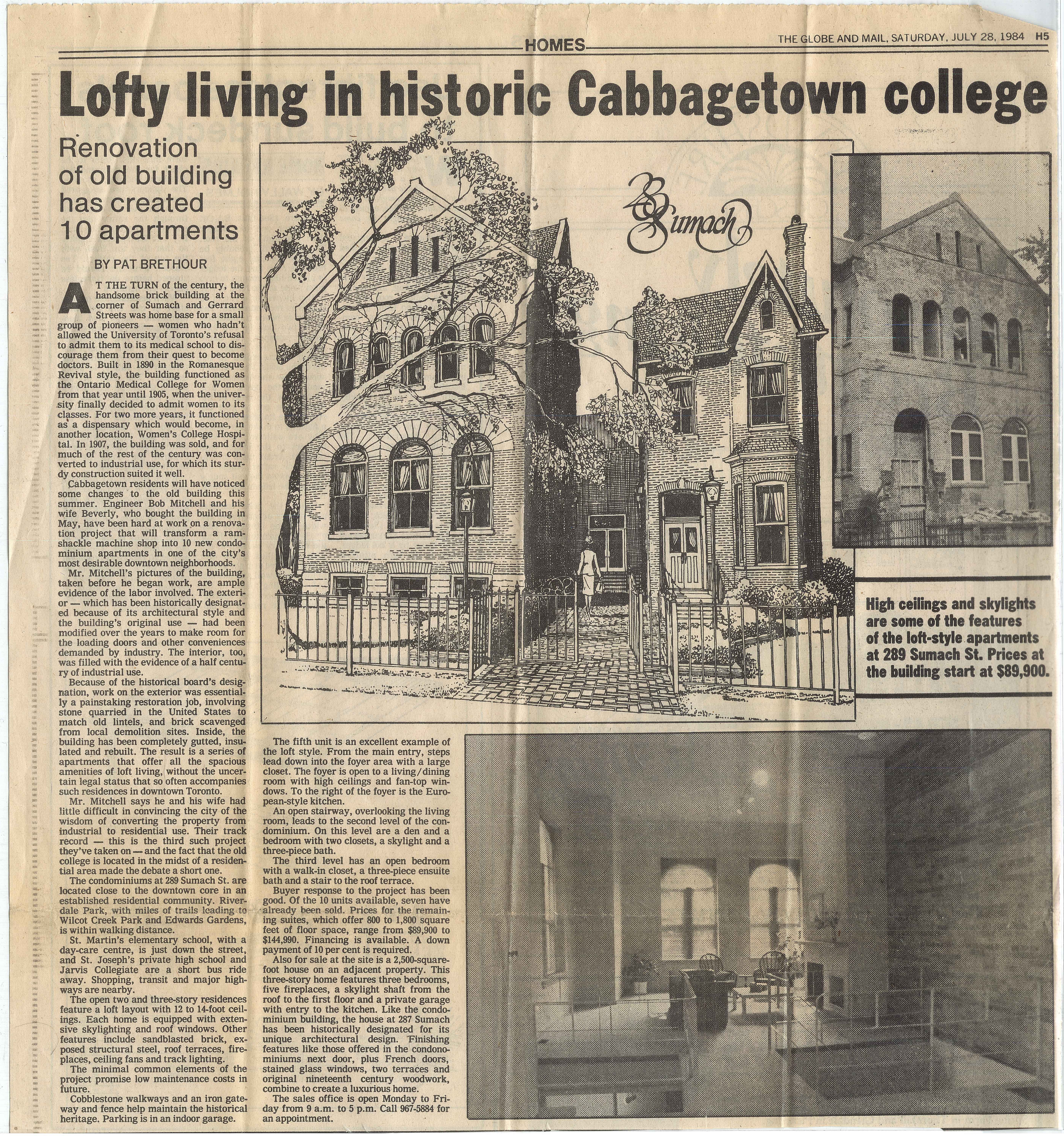 Lofty living in historic Cabbagetown college The Globe and Mail. July 28, 1984
"Because of the historical board's designation, work on the exterior was essentially a painstaking restoration job, involving stone quarried in the United States to match old lintels, and brick scavenged from local demolition sites."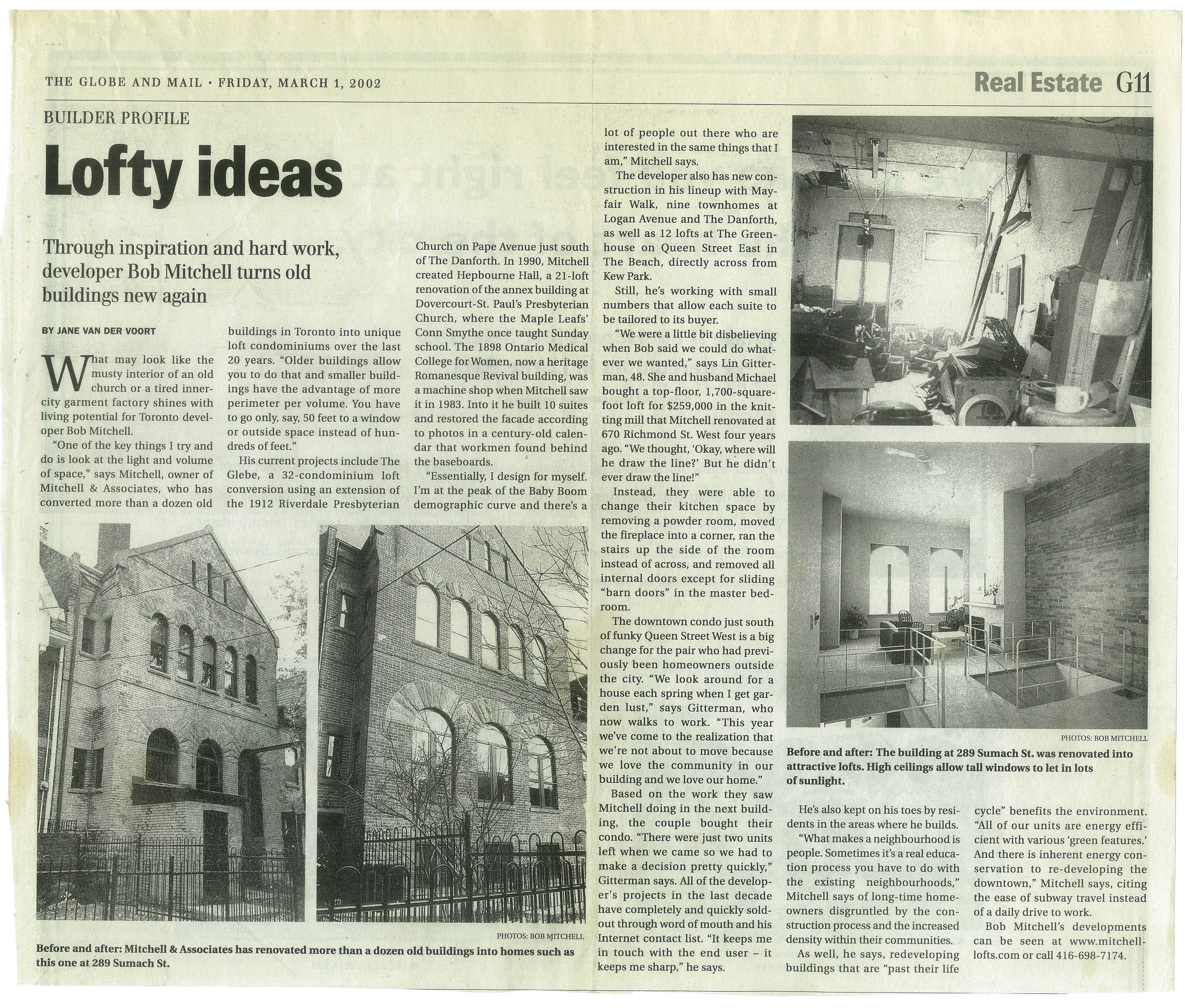 Lofty Ideas The Globe and Mail. March 1, 2002
"'One of the key things I try and do is look at the light and volume of space,' says Mitchell, owner of of Mitchell & Associates, who has converted more than a dozen buildings in Toronto into unique loft condominiums over the last 20 years."